Hume School First* Grade Class Picture - 1953-54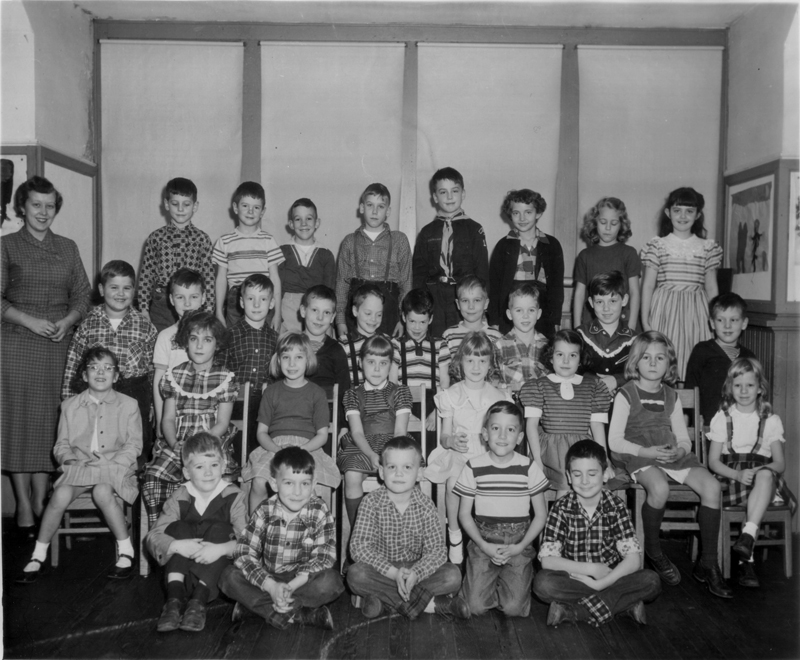 * This is my first grade class, based on a notation made by my mother on the back of the photo.
Can you recognize anyone in this picture? I remember the names in GREEN . Who do you remember?
If you need a better look, select here to open a LARGE version of the picture.
Row 4
Look
Familiar?
Jeffery Purse
David Gee
John Lovelace
Donald Allman
Look
Familiar?
Look
Familiar?
Linda Whitacer?
Row 3
Mrs. Gillam
John Stumpf
Look
Familiar?
Sidney Lee
Look
Familiar?
Gary Southard
Jerry Southard
John Abbott
Danny Wines
Look
Familiar?
Look
Familiar?
Row 2
Look
Familiar?
Joanne Scattaregia
Look
Familiar?
Karen Brunner
Linda Hughes
Joyce Homan
Margaret Creswell
Ellen Kidwell
Row 1
Jim Gideon
Look
Familiar?
David Fessenden
Glen Hewitt
Jim Hyatt
---
If you recognize anyone in these pages
or want more information, e-mail the author at:
---