Hume-Oakridge School
Fourth Grade Class Picture - 1956-57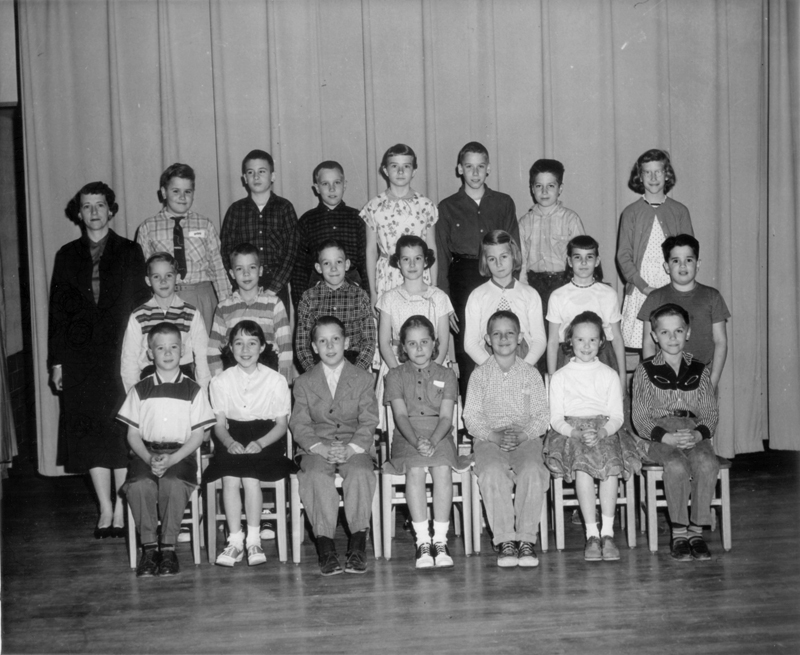 This class started out at Hume School, and was transferred mid year after the school was ruled unsafe for classes.
Can you recognize anyone in this picture? I remember the names in GREEN . Who do you remember?
If you need a better look, select here to open a LARGE version of the picture.
Row 3
Mrs. Phillips
John Stumpf
Jim Hiatt
John Abbott
Virginia Armstrong
John Lovelace
Jim Papanicolas?
Susan Yates?
Row 2
Danny Wines
Leo Urbanske
David Gee
Look
Familiar?
Margaret
Creswell
Marcia Hogg?
Pete Spivey?
Row 1
Jim Gideon
Look
Familiar?
Jay Taylor?
Karen Brunner
Look
Familiar?
Look
Familiar?
Thomas Holmes
---
If you recognize anyone in these pages
or want more information, e-mail the author at:
---